Reimagine your customer relations and move communications into chat
Personal communication has already shifted into chat. LoyJoy puts your brands into the conversation with customers through gamified chatbot experiences.
From proposal to claim process, chat simplifies and strengthens your customer relationships
Chat is self-explanatory and entertaining for your customers. It's a completely new experience of insurance. See it for yourself in our demo video built on the LoyJoy BPMN process engine.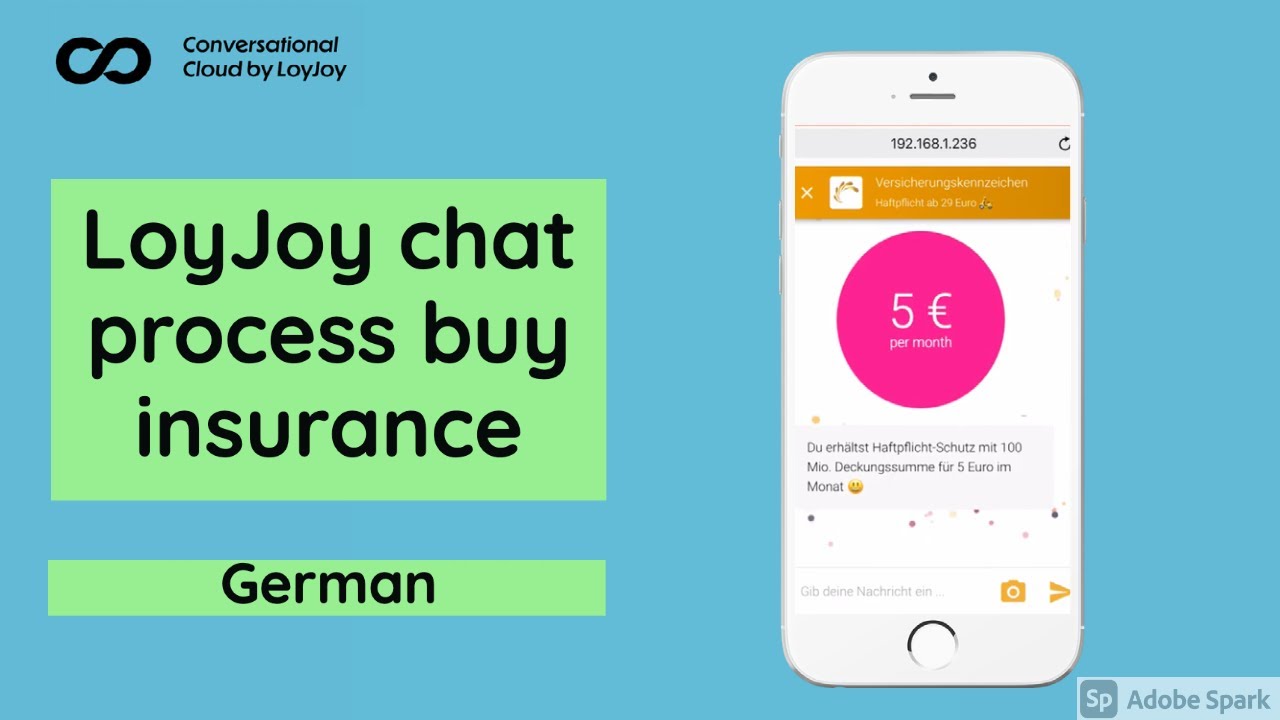 Key features for insurance brands
BPMN process engine
Move your existing BPMN models into the LoyJoy platform or use our editor to create conversational experiences on the fly.
Integrate with existing systems
Our RESTful API connects to your existing system landscape. Our team is experiences in working with legacy systems as well.
Works across channels
The LoyJoy chat can be published on any website, web portal, Instagram, Facebook, WeChat, Amazon Alexa, Google Assistant and more.
Get running fast
With LoyJoy you don't start from scratch. Use our pre-existing process models or upload existing BPMN models that can be easily modified to create a chatbot experience.