Build Your Own Advent Calendar Chatbot on Our Comfortable Cloud Platform
Excite your customers every day
Use a LoyJoy Advent calendar to address your customers every day during Advent season and inspire them with your content. Your customers can subscribe to a daily reminder and participate comfortably from any device with a log-in link. The customers are thrilled and stay on board for the entire duration.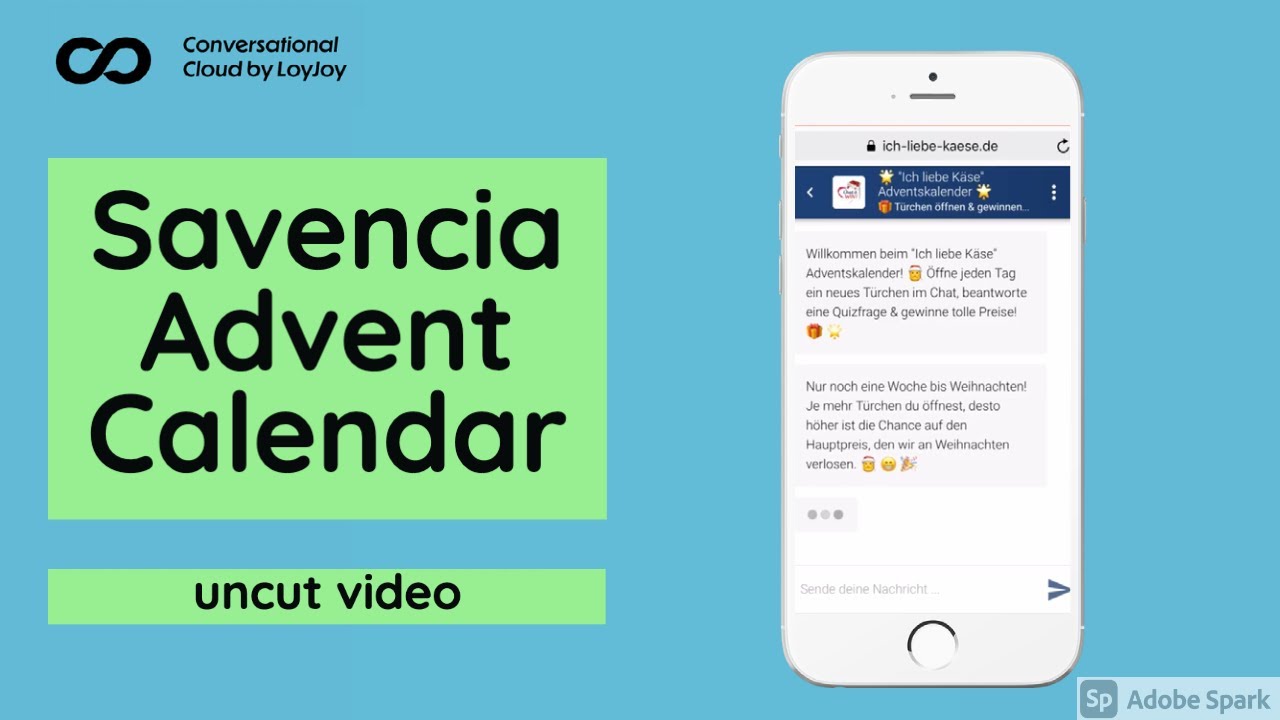 Read now how Savencia successfully employed our Advent calendar
Highlights of our Advent calendar chatbots
Gamified experience
Opening an Advent calendar door becomes more fun every day with animations, emojis and fun GIFs.
Easy to build
No need for complex planning and programming. Use our backend system to conveniently build your Advent calendar. Customize texts, prizes, images and more.
Better performance
Your customers use chat all the time. We have proven that chatbot-based raffles with LoyJoy perform 50 % better in regard to conversion and opt-in generation.
Fully featured
Customize the look and feel and each message of your Advent calendar. Send an optional daily reminder to your customers.
Scan the QR code to test the chat on your mobile device.
We have prepared a simple demo that you can try out. If you want to build your own chatbot and customise it to your needs, start your free trial today.
What are you waiting for?
Let's just build that chatbot Advent calendar for your brand. Get started today and test-drive LoyJoy 30-days for free. No payment details required.
Start your free trial today for LoyJoy
Free trial | no credit card